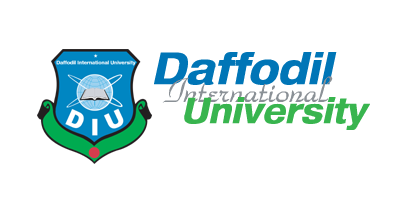 Hiring the right home renovation contractor really is an "inside job" that requires thoughtful research on the part of the homeowner. Folks who are considering renovating their homes this year should plan first on getting educated about hiring the right contractor for their project and understanding their rights.
The fact is that home improvement has consistently ranked at the top for consumer dissatisfaction and fraud according to various consumer agencies. With little accountability on the part of the home improvement industry, it becomes the homeowners' responsibility to get educated and informed so they don't become a victim of an unscrupulous contractor.
This much needed education focuses on the "pre-renovation" process, which centers on doing research that reveals background information on the contractor such as his/her business ethics, legal history, reputation and competence in handling your project. Skip this step and you risk getting involved with the wrong contractor and worse, a home remodeling nightmare.
The following 5 tips are critical steps any homeowner should do first regardless of the size and scope of their project. Hiring a roofing company to install a new roof or an electrician to upgrade and rewire the home can prove to be disastrous if you choose poorly.
The following tips will provide the consumer with key information about the contractors' ethics and willingness to be transparent:
* Conduct background checks that include uncovering relevant lawsuits, any small claims court filings, mechanics lien history, credit standing with suppliers and licensing history if required by your state.
* Conduct a thorough interview, asking key questions around customer care, problem solving, safety issues, working with city inspectors, knowledge of code compliance, who will supervise your project and how much time they'll spend, and how they handle unexpected surprises.
* State in writing that you require Lien Releases at the time of each payment (in writing as part of the contract) from all subs/suppliers for work performed and material supplied to date.
* Create a thoroughly written specifications sheet and contract with every single detail spelled out, including key clauses to protect yourself and reviewed by a construction law or contract attorney.
* Get in writing – as part of your contract – start and stop dates and hours of working time on your project: specify days- Monday through Friday, hours such as 7am – 3:30pm. This ensures that the contractor is committed to completing your project on time, has the crew to perform and is serious about his business. Signing on the dotted line to this commits him to adhering to the contract and that's a good sign.
Implementing these steps will help to protect you from hiring an unethical contractor. A contractor who is willing to be transparent in his/her business practices and competency is whom you want to hire.
With thoughtful insight and due diligence, hiring a contractor you respect and whose work you appreciate makes it all worth it and in the end you're rewarded with a positive experience and a great working relationship with your contractor.