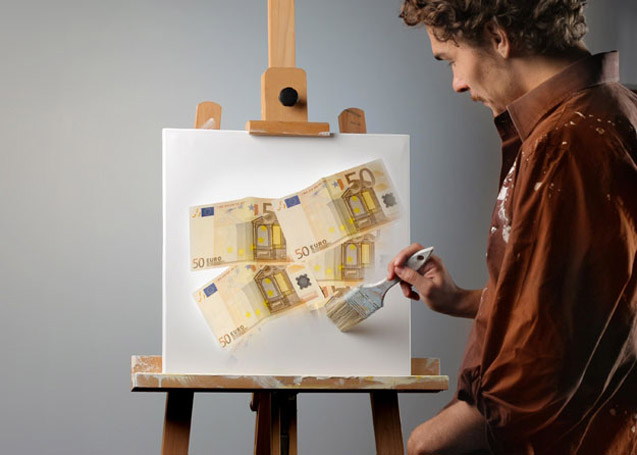 Are you an artist and wonder all the time Why are artists poor? Have unsuccessful interviews made you question your choice of profession? Well, being an artist is not all bad. There are still plenty of ways you can make money. The world is full of talented artists but most of them are struggling to land on a great gig. If that's you too, you have come to the right place. It's not the end of the world for you and no, you don't have to switch professions to make money. All you need to do is follow the right strategy.
Here are some insider tips from famous artists on how to make money with your talent:
Network with fellow artists, buyers, and writers
Leaving the sanctity of your studio might seem a little uncomfortable but your art is not going to sell on its own. You will have to interact with people and the first type of them is writers who will help you bring attention to your art. Use words to introduce your art to the world.
Look for fellow artists who might be interested in buying your work for inspiration.  Even if you have to trade your work, do it because you need to be portrayed as an active participant in the market.
Don't be afraid to pick odd jobs
Your artwork may not sell every day and so you can't solely rely on it to pay your rent or do grocery.  It is better if you work some odd jobs to meet your daily finances and sell your art as a side gig till you actually get a full-time job at a studio or any place else where your talent will be appreciated.
Use the power of social media to sell your art
Yes, social media can give you the exposure you need to be recognized for your art. It's going to take a lot of effort and the results may not come soon but social media is still a great place to sell. Start your own Instagram account and post your artwork there. Instagram can help you make money with your art. Use the right captions, hashtags, high-quality images and follow the best strategy to create a brand image. As your fan base starts growing, your art will start to sell. You will be surprised to see how many people out there are interested to buy your art.
Opening your own art gallery isn't a bad idea too. You will be running your business by selling not just your art, but that of other artists too. It will help you and other struggling artists make money.
Go into teaching if you must
Not most artists have the passion but if you do, then go teach art.  However, you must know that there is a lot of competition on college level teaching. People with little or no experience might not stand a chance.
An artist has to go through lots of ups and downs. You better be prepared to face the tough time. Staying committed can be hard especially if you are not even making enough to meet your daily expenses. Take whatever job you get but don't quit.