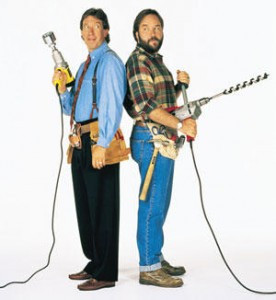 You may be thinking about a home remodeling project, but you're not sure you'll spend more than a few years in your home. Don't fret. Even in today's economy it's possible to remodel a house and still get a good return on your investment (ROI).
Kitchen – Today the kitchen is the center of the home and the focus of every home buyer's attention. That makes kitchen remodeling projects the king of ROI. Realtors estimate that a good kitchen renovation can yield an 80% to 100% return on the money you invest. In today's market, an up-to-date kitchen will also make your house sell more easily and quickly.
Bathrooms – Bathroom remodeling projects are usually second only to kitchens when it comes to ROI. Because a dated bathroom can make a whole house seem older, it's one of the best places to invest your money. ROI for bathrooms averages 70% to 90%, but be sure to consider today's trends. Many home buyers seek bathrooms that feel spa-like and relaxing, with little touches like multiple head showers or even steam rooms.
Windows and Siding – If you're thinking about selling your house, consider replacing old windows or deteriorating siding, projects which can yield an ROI around 80%. Many buyers today are thinking about energy efficiency, so consider energy-efficient replacement windows. If you buy Energy Star rated windows, the government will also give you a tax break of up to $1,500.
Attics and Basements – Putting in an attic bedroom or remodeling your basement to create more usable living space can increase your quality of your bottom line. Return on investment estimates for these projects are around 75%.
Simple Fixes – Don't just focus on big remodeling projects. If you're planning to put your house on the market any time soon, a fresh look can be as easy as a coat of paint in a neutral color or replacing the pulls and knobs on your kitchen cabinets. Fairly superficial improvements such as replacing worn flooring or dated-looking countertops can also make your home more attractive to a buyer.